Projects
Strategic Energy Management
Energy Codes
Leed Consulting
Strategic Energy Management for the cities of Boise, Tacoma, Missoula, Eugene and Providence.
In particular, NBI would like to thank Ken Baker of NEEA for his vision and leadership throughout the project, Sharon Grant of EcoEdge for her contributions to the development of the Community SEM implementation process and this guide, and Rimas Gulbinas, Clay Teeter, and Wynne Teeter of Maalka for their technical insights.
Energy Codes for Northwest Energy Efficiency Alliance (NEEA). We research and analyze costs and benefits of energy codes. We help facilitate the Idaho Energy Code Collaborative. Bonneville Power Administration awarded us a grant to conduct groundbreaking research of homeowner views of energy codes. We were also hired by NEEA to support the Commercial Code Enhancement Initiative across the Northwest.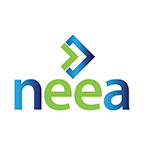 LEED Consulting:
LEED H for Multifamily Affordable Housing – The Springs, 12th and River, Vineyard at Broadmore, The Grove, Ross Island, Ash Street Townhomes, Cardona, Rosslare (shown), Summerhill, Bandon River, Valencia, Kinsale Place and Cottonwood Meadows
LEED H for Single Family Affordable Housing – Wardle Residence by Boise Valley Habitat for Humanity
LEED H for Student Housing – The Gee in Spokane, WA
LEED H for Student-Built Homes by Boise Public Schools – 1627 Watersilk Way, Boise, ID